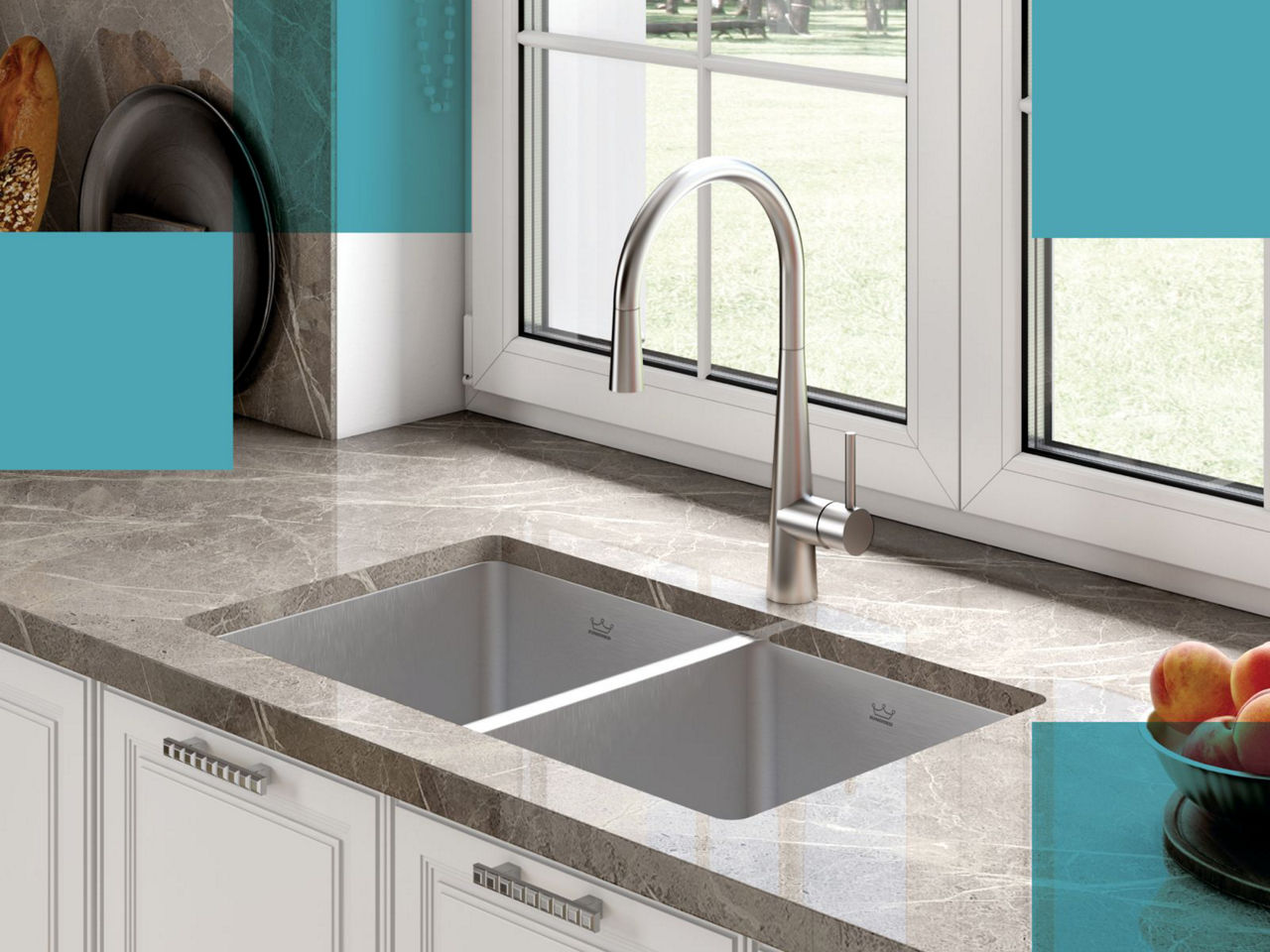 Contemporary Durable Sinks
Brookmore Collection
The Brookmore Collection is the perfect blend of modern design and impeccable craftsmanship. The satin finish ensures a tasteful and clean aesthetic to match perfectly with any kitchen interior. Find the ideal solution for any kitchen from our wide range of models.
Sinks
Explore our collection of stainless steel and granite sinks with models for your kitchen, bar and laundry room.
5 product found
Sinks Made for Your Style
A Kindred sink is known for its exceptional quality, great value, and ease of installation. We have a sink for every room in your home, with models for your kitchen, bar and even laundry room. Whether you need a highly durable sink to withstand dirt and grime, deeper bowls for better functionality, or simply want quick and easy installation and effortless upkeep you can rest assured we have a Kindred sink to make your life easier.